openbazaar
OpenBazaar: Purchasing Goods and Services with Bitcoin was Never so Easy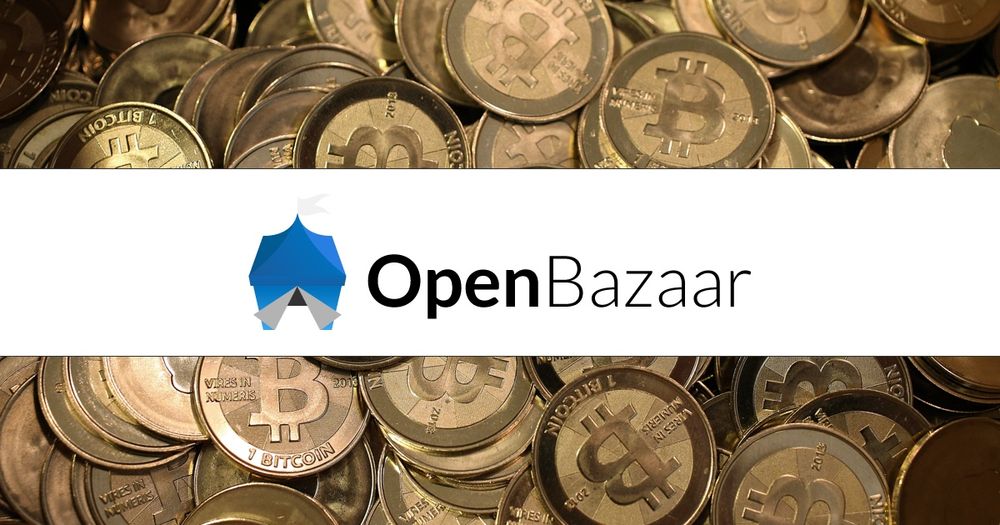 I became a big advocate for decentralized systems in the past few years. That's why I was really excited to find out about OpenBazaar.
It's a decentralized market place where you can buy and sell goods and services without any fees and restrictions.
Because Bitcoin is the official currency you don't have to rely on any centralized "authorities" handling your money.
Before you can start trading you need to install the client and server app. Just download and run the installer.
The first time you run your OB (OpenBazaar) instance it will generate keys and create a unique ID so you can be found on the network.
Wait a moment, it may take a while. If it doesn't finish in ~5 minutes just quit the app and run it again. When it's done, you can start selling and purchasing goods and services.
Find out how to set up your OB store because I will only cover how to purchase items on OpenBazaar.
How to Purchase an Item
#1 Find and open a desirable item you want to purchase. For this example, I've purchased an OpenBazaar and Bitcoin pins, which you can get here.
This screen contains all kinds of information that you're used to from other marketplaces.
The price, description, images, reviews, countries that the product can be shipped to (in case it's a physical good) etc.
Just click the big "BUY NOW" button if you're ok with the item.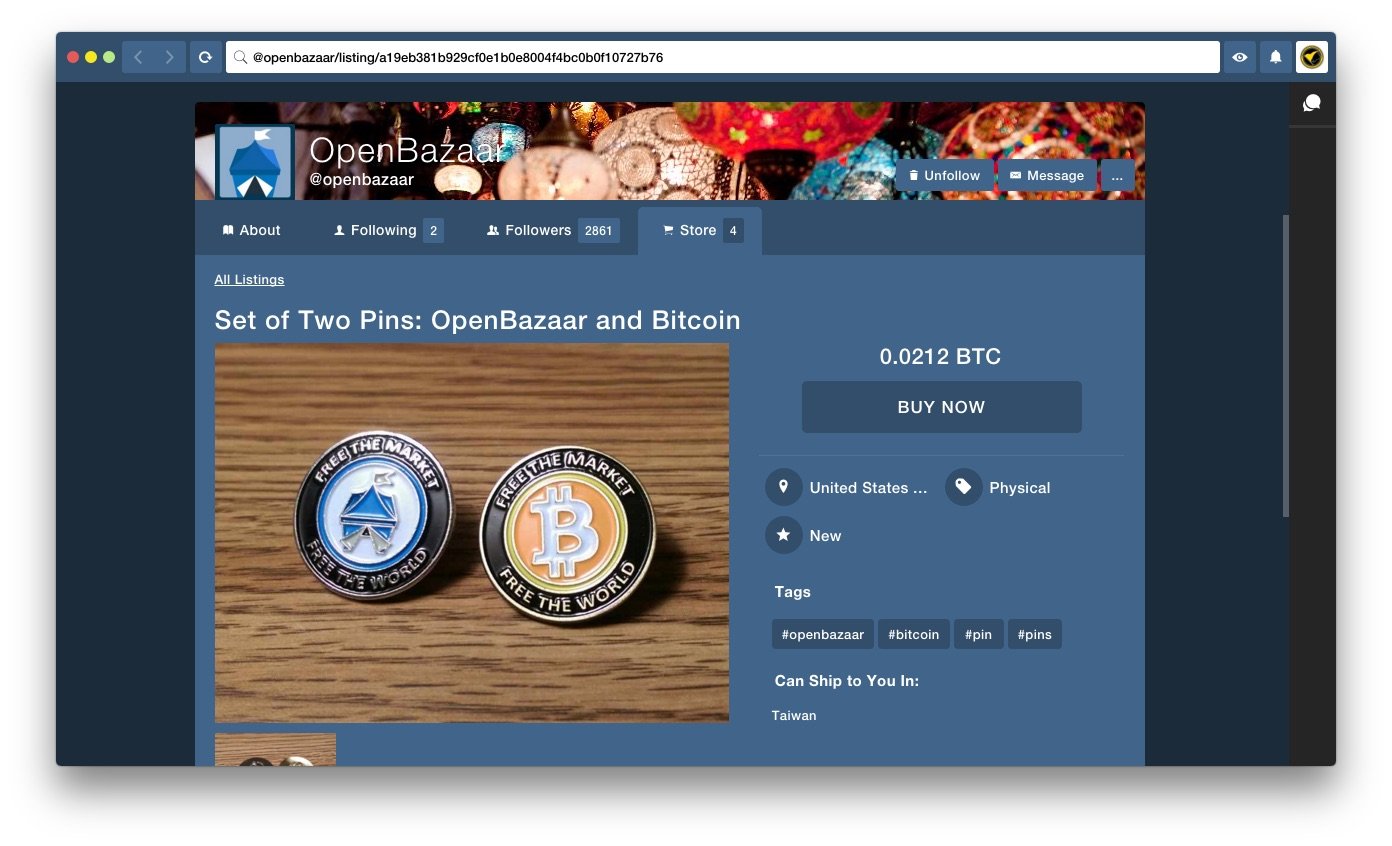 #2 You will be prompted to choose between a "Moderated Payment" and "Direct Payment".
Moderated Payment is a recommended way of transaction. It's a good idea to use it if you don't know the seller or you're buying more expensive items. It will put your funds on hold until you receive the item.
If the dispute arises a moderator of your choosing will gather all the necessary information from both parties and decides the outcome of the dispute.
This type of payment is not always available, though. I went for the Direct Payment then.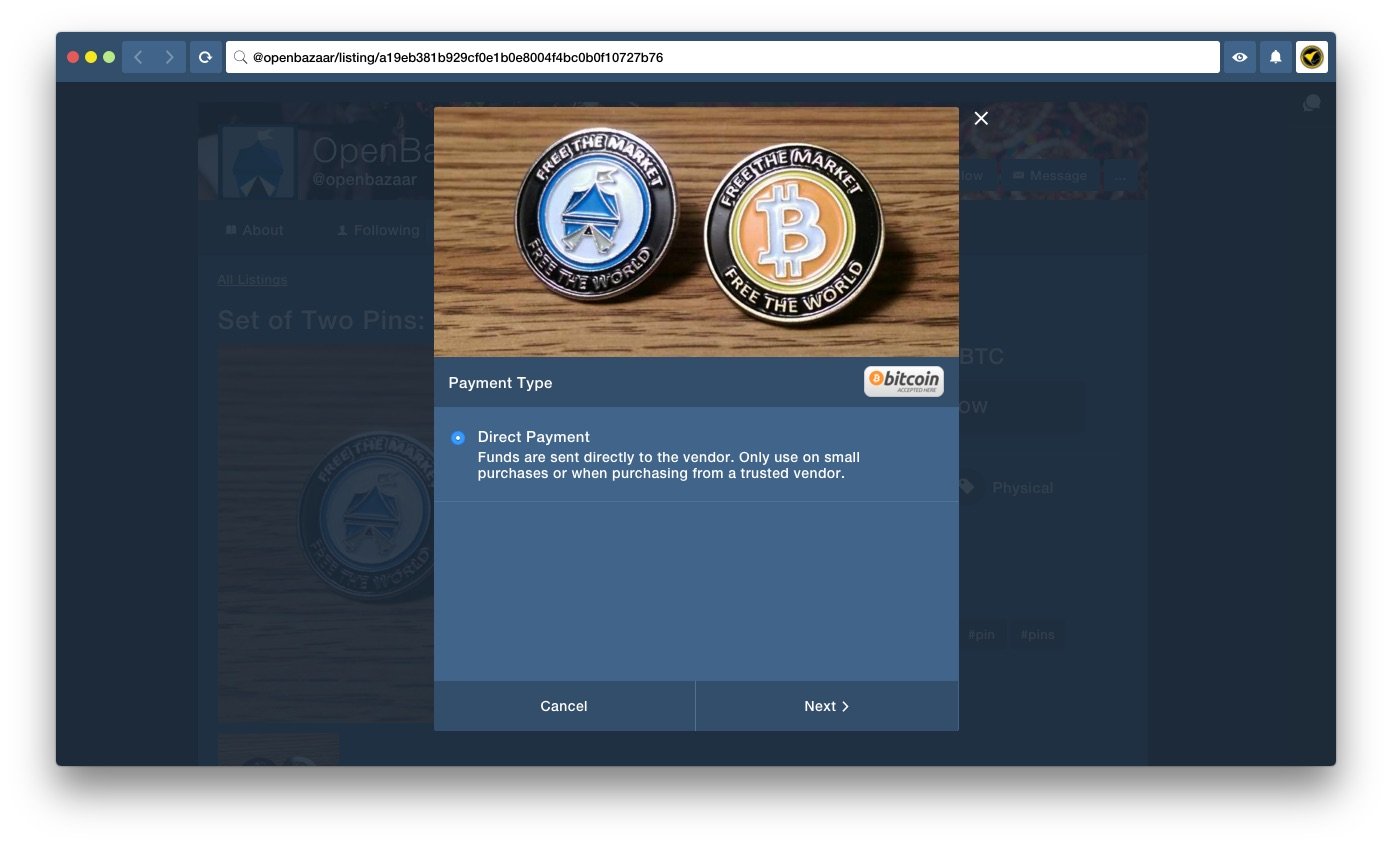 #3 Enter your refund Bitcoin address in case you the seller needs to issue a refund.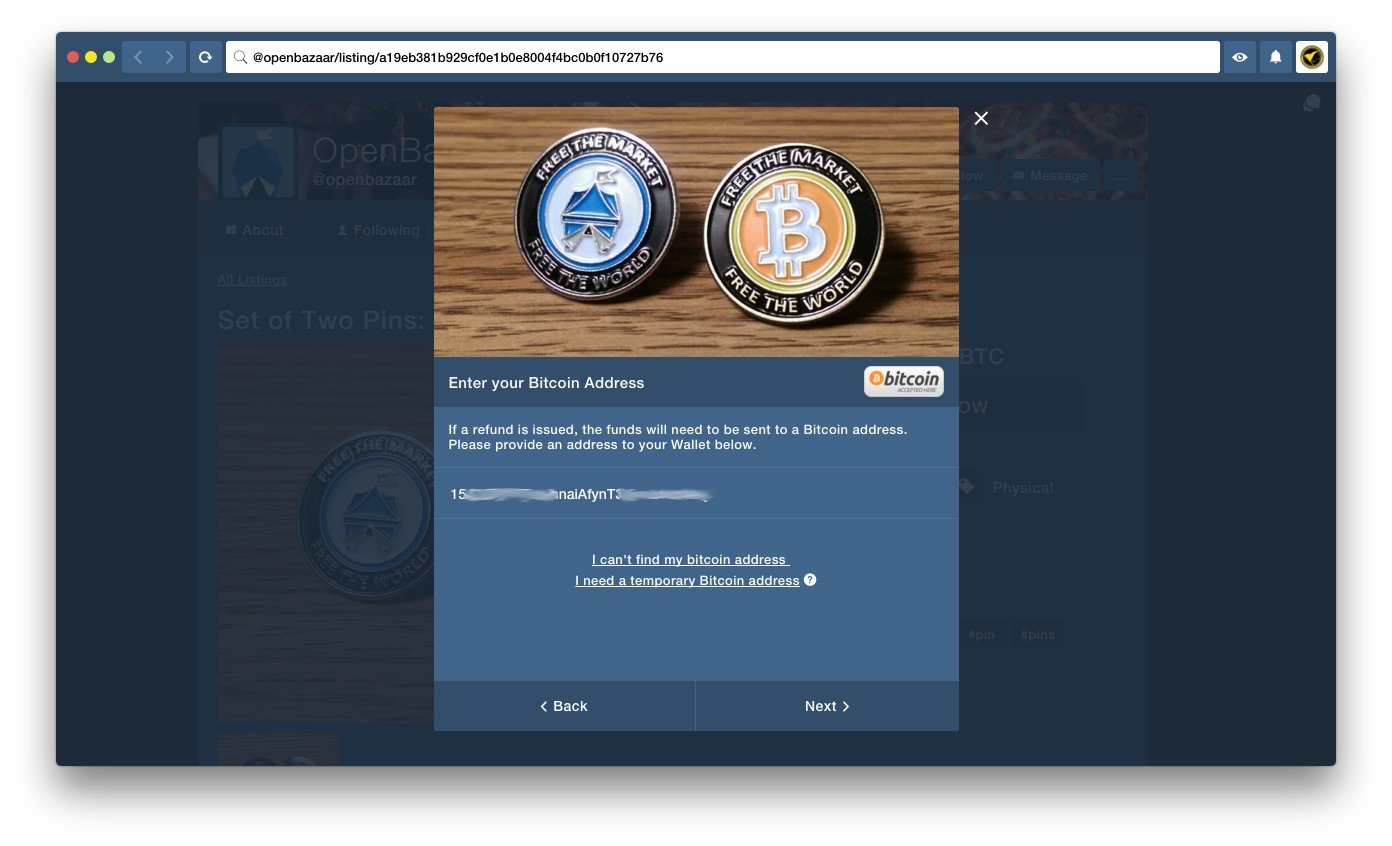 #4 Select your shipping address and check if you're ok with the shipping fee.
If you haven't created an address yet, just click the "New Address" button and fill out the form.
Proceed to the next step.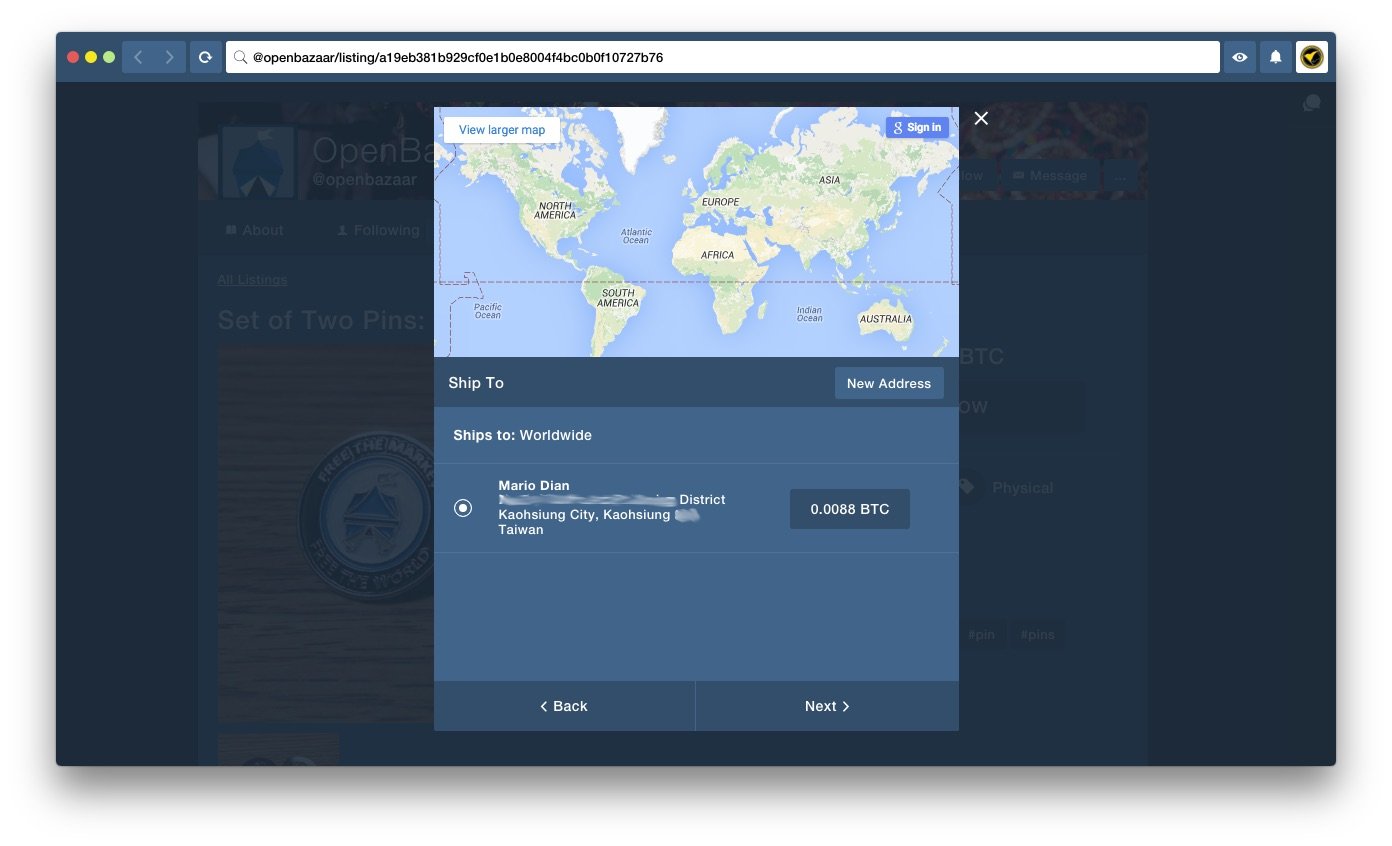 #5 Check the order summary, perhaps add more of the items if desired and "Pay for Order".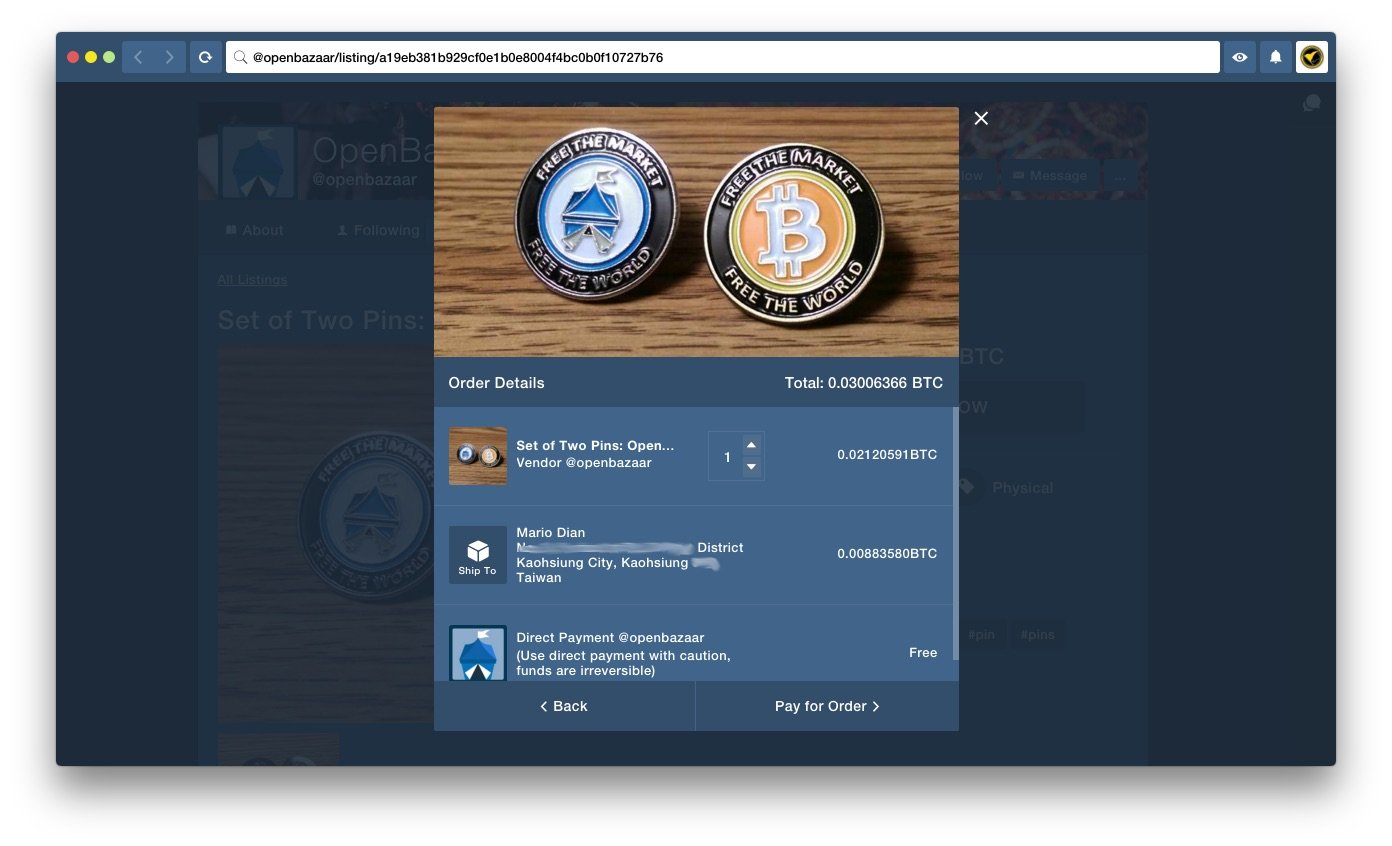 #6 If the seller's currency is anything other than Bitcoin, OB will need to update the exchange rate so neither of you gets ripped of (by sudden rate change) at the time of the order.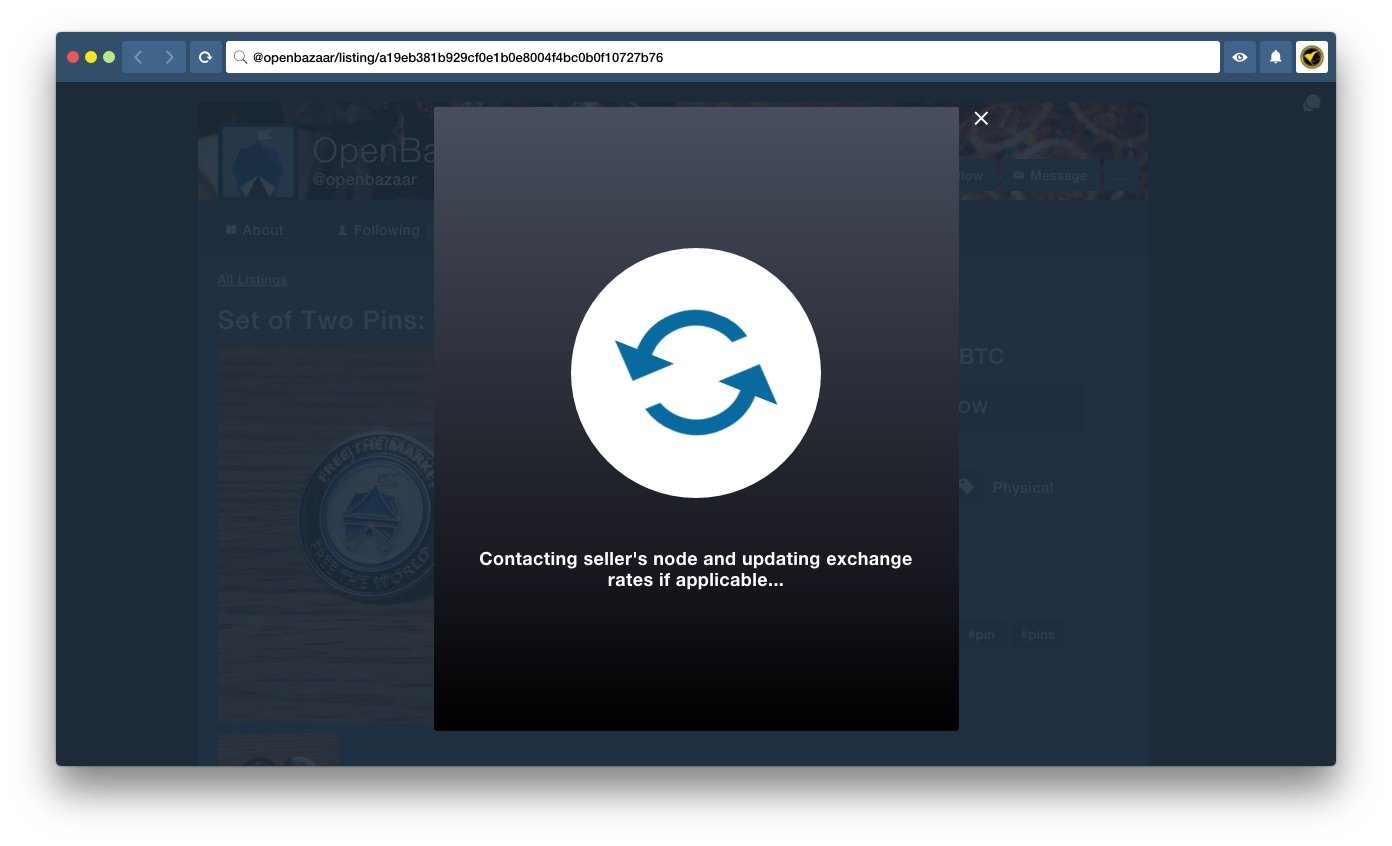 The next screen will prompt you to send bitcoin to the seller's wallet.
You can either scan the QR code with your phone wallet or copy and paste the seller's address to any other type of wallet you use.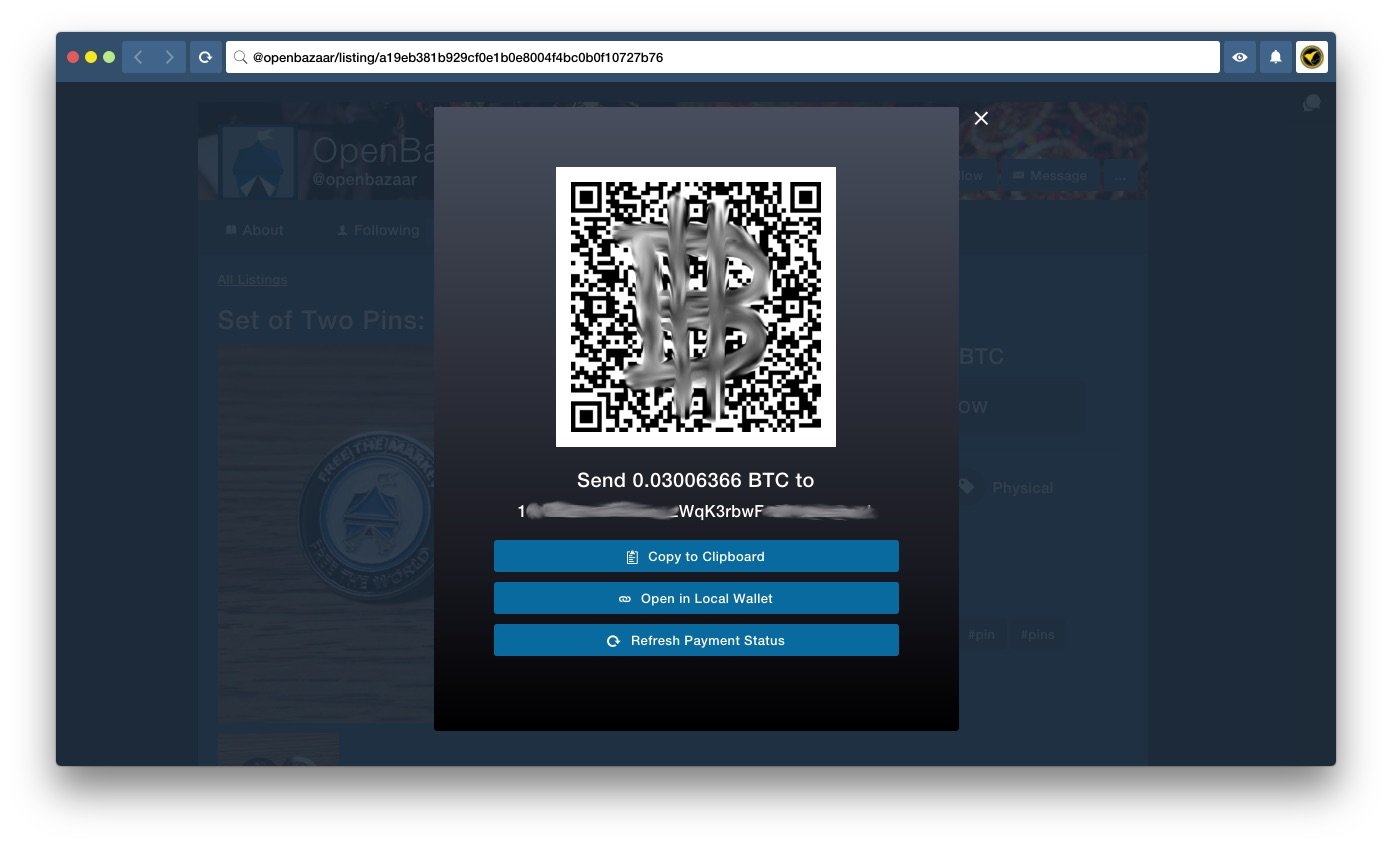 It will automatically proceed to the final step as soon as the payment is made. You'll be able to review the order from there.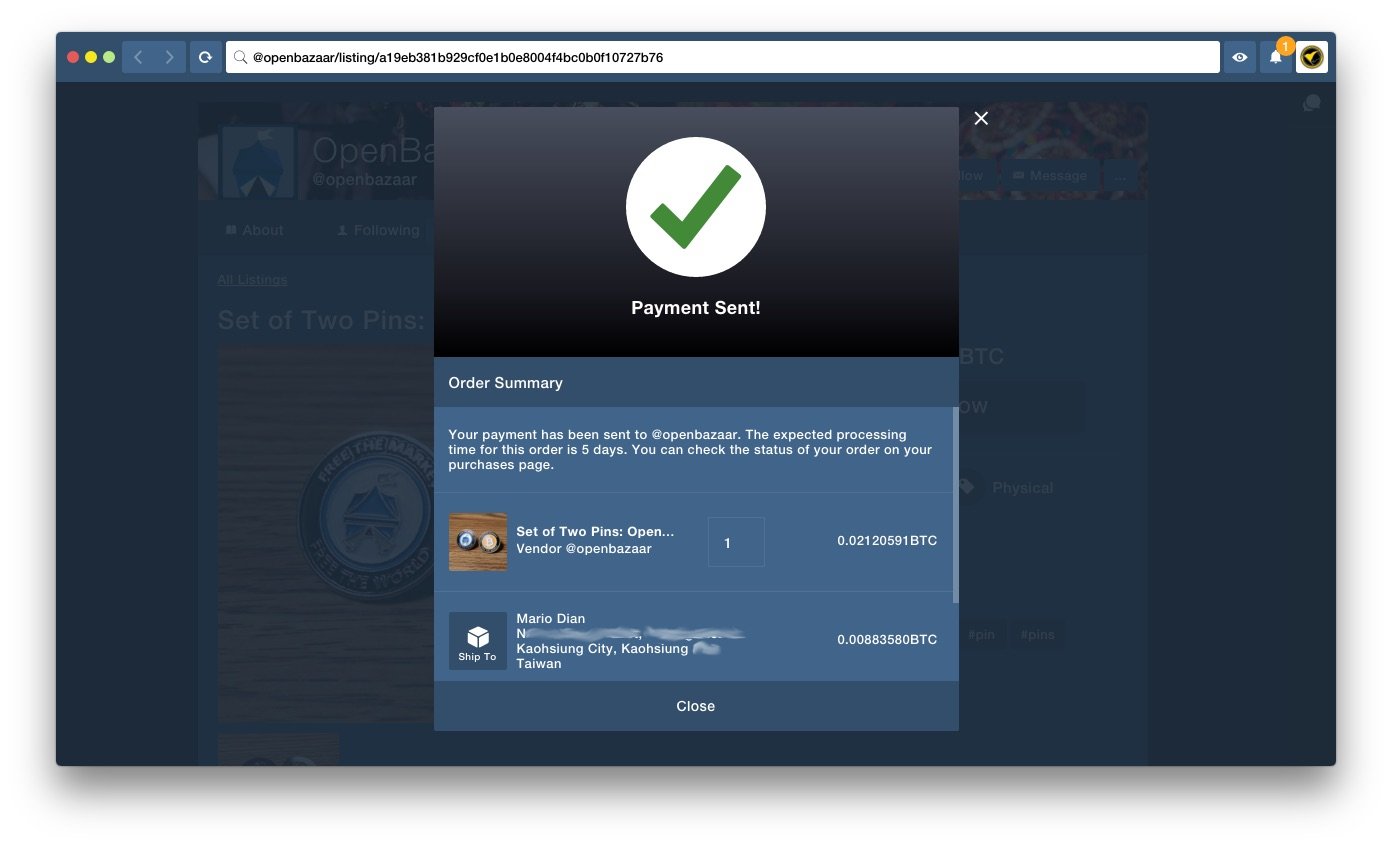 It's possible to go back to this screen any time by using a keyboard shortcut "cmd + Y" (or "ctrl + Y" on non-osx machines) or via the navigation menu in the top right corner.
You'll get a notification right when the seller ships your item and/or changes the status of the order.
You can open a dispute from there if issues arise. Hopefully, you don't need to.
As you can see the purchasing process on OpenBazaar is really straightforward.
In my opinion, the UI is very clean and the proceeding to a next step is similar to what Windows users are used to. This could help OB being adopted faster than let's say Bitcoin which may still be little difficult to use for a non-geeky user.
What are your thoughts on OB?
Will you purchase something? Or even better are you tempted to start selling your products on OpenBazaar?
Let me know in the comments below what you think about this revolutionary free market idea.
Found this valuable?
Please consider supporting us. Thank you!
Support us