bitcoin
Instantly Cash Out Bitcoins for FREE while Traveling the Philippines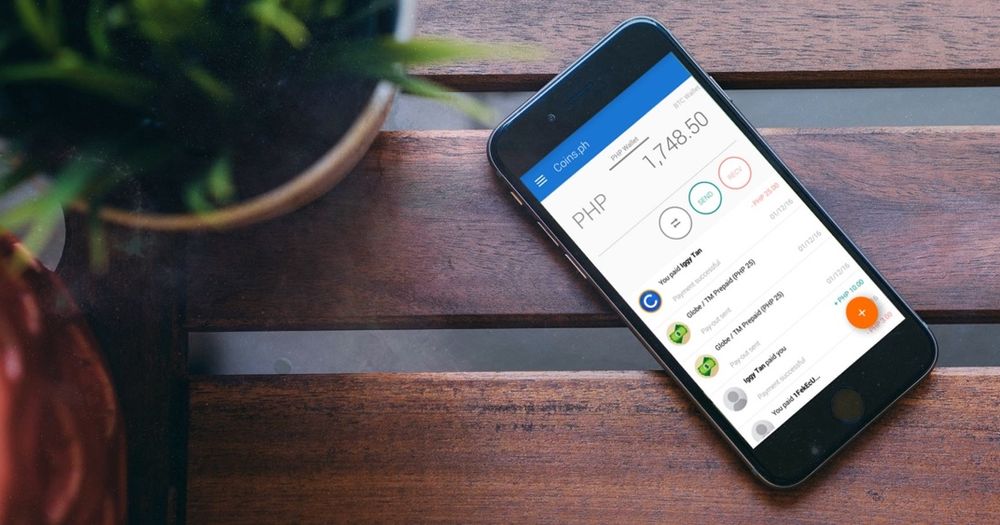 Recently, I went to the Philippines for a short vacation.
I exchanged some money in Bank of Taiwan beforehand just to find out I was massively ripped off by a huge spread of ~30%.
One of my Filipino facebook friends advised me to use a local service instead - Coins.ph.
It allows you to cash out using Bitcoin. It's instant and most importantly FREE!
If you're traveling in the Philippines, Coins.ph will save you a lot of money and hassle.
Let's set up an account first.
I recommend you to download their mobile app which is very convenient to use.
You may also use their website. The choice is yours, however, I'll be explaining the steps with the iOS app.
If you use a mobile app please use pzf798 as the referral code.
You will instantly get 24 pesos for free and I'll get the same amount when you fund your account.
Limits & Verification
After your account is set up, verify it in order to raise your "cash out" limits from 0 to 50 000 pesos. Unfortunately, this step is necessary and there's no way around it.
Scan your ID such as passport and upload it here.
Next take a selfie with the ID and upload it here.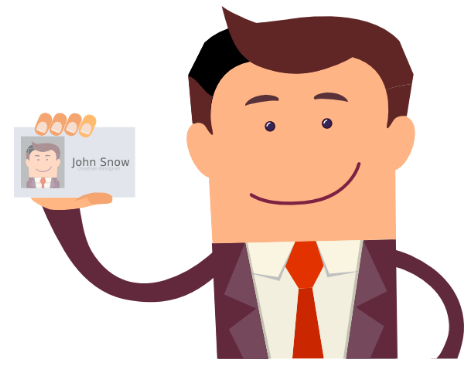 Make sure both images are of a good quality.
On their website, they claim the process may take up to a few business days, In my case, my account was verified within an hour.
Fund your Account with Bitcoins
Next step is to fund your Coins.ph account with bitcoins.
Make sure to have at least 500 pesos worth of bitcoins which in the time of writing is around 0.012BTC.
#1 Swipe to the left to view the Bitcoin Wallet and click Receive.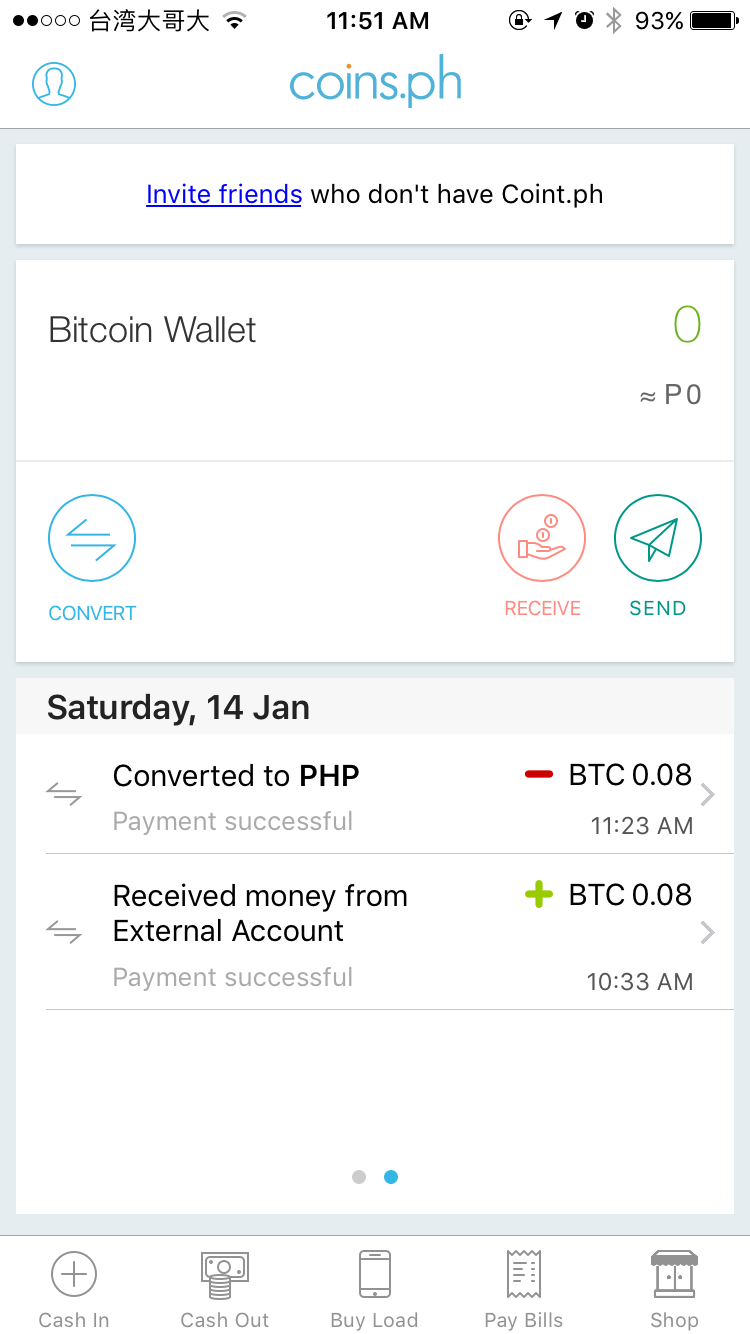 #2 Send bitcoins to the given wallet address.
If you use breadwallet it will automatically offer to send bitcoins to a copied address.
Coins.ph considers a transaction valid after 3 confirmations so you should have your funds ready within 30 minutes.
#3 Go back to your Bitcoin Wallet and click Convert to sell your bitcoins for Filipino Pesos.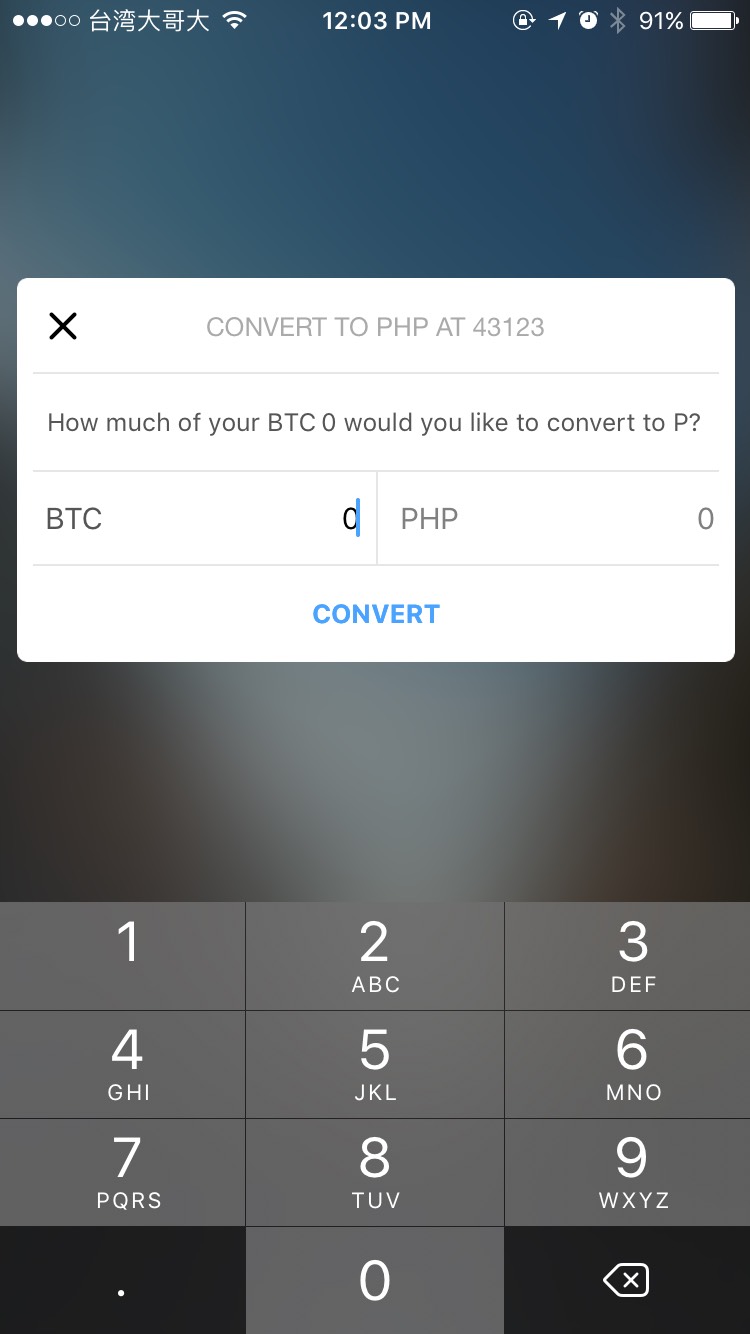 This will fund your Peso Wallet, so swipe right to see the main screen.
#4 Click Cash Out at the bottom navigation bar.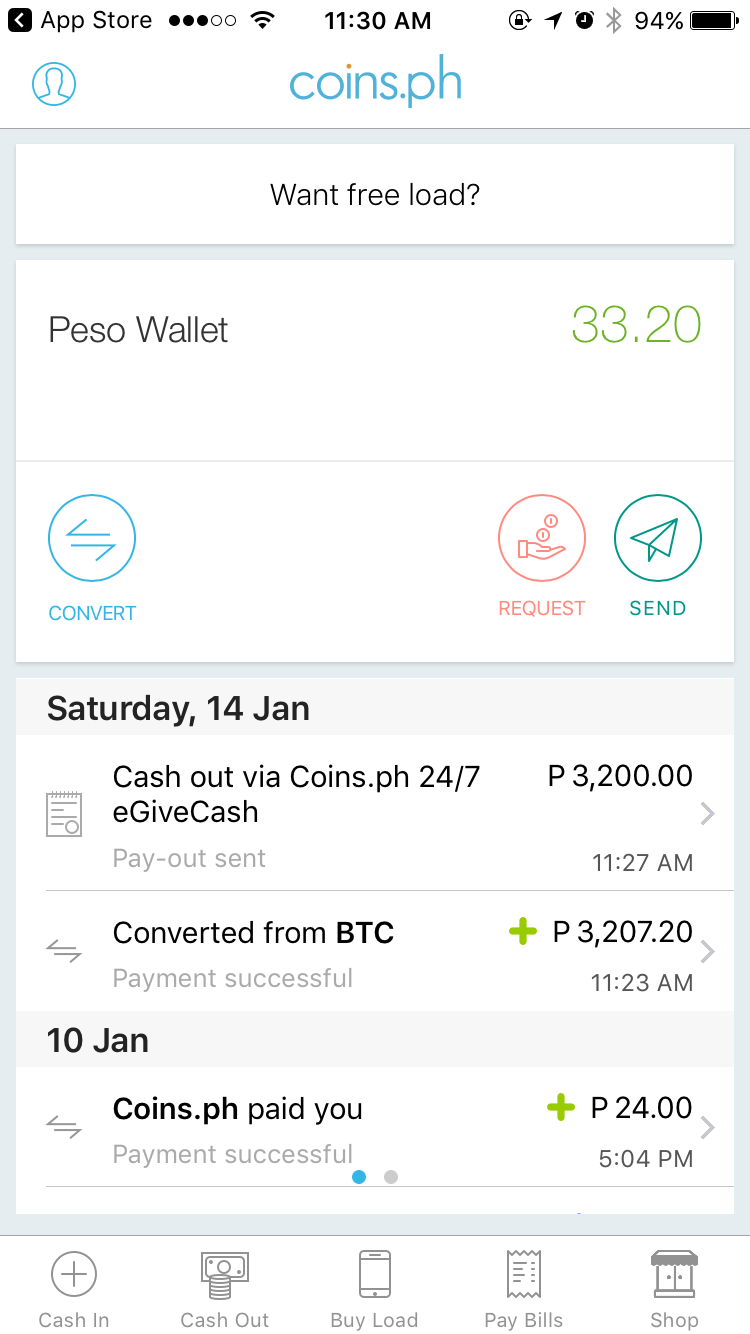 #5 Click Cardless ATM Instant Payout (24/7) and then eGiveCash.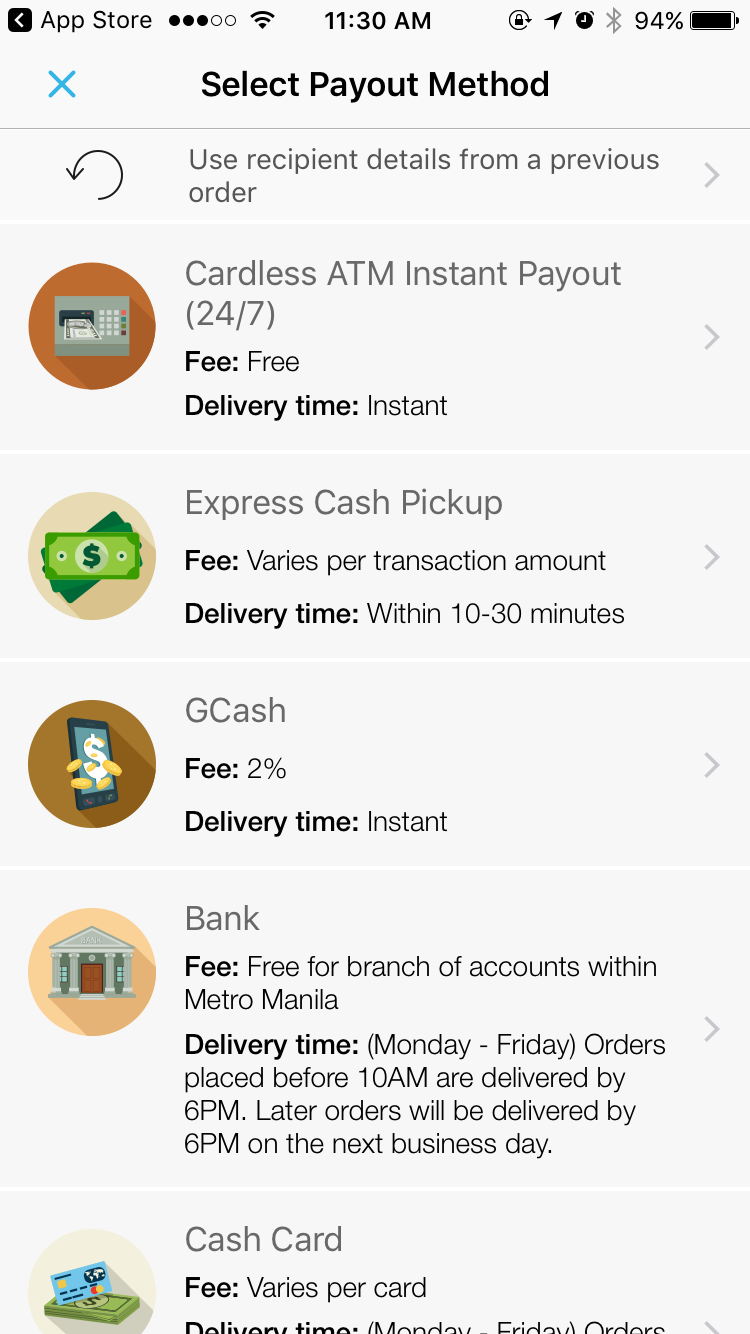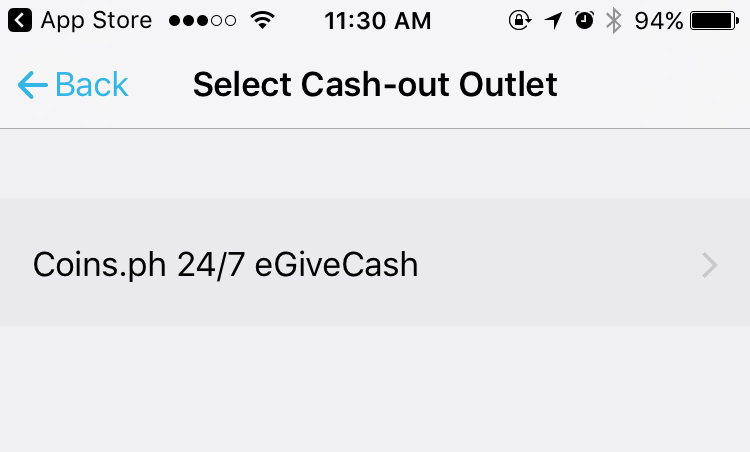 #6 Type in the amount in pesos that you want to cash out.
The minimum is 500 pesos, the maximum depends on your verification level.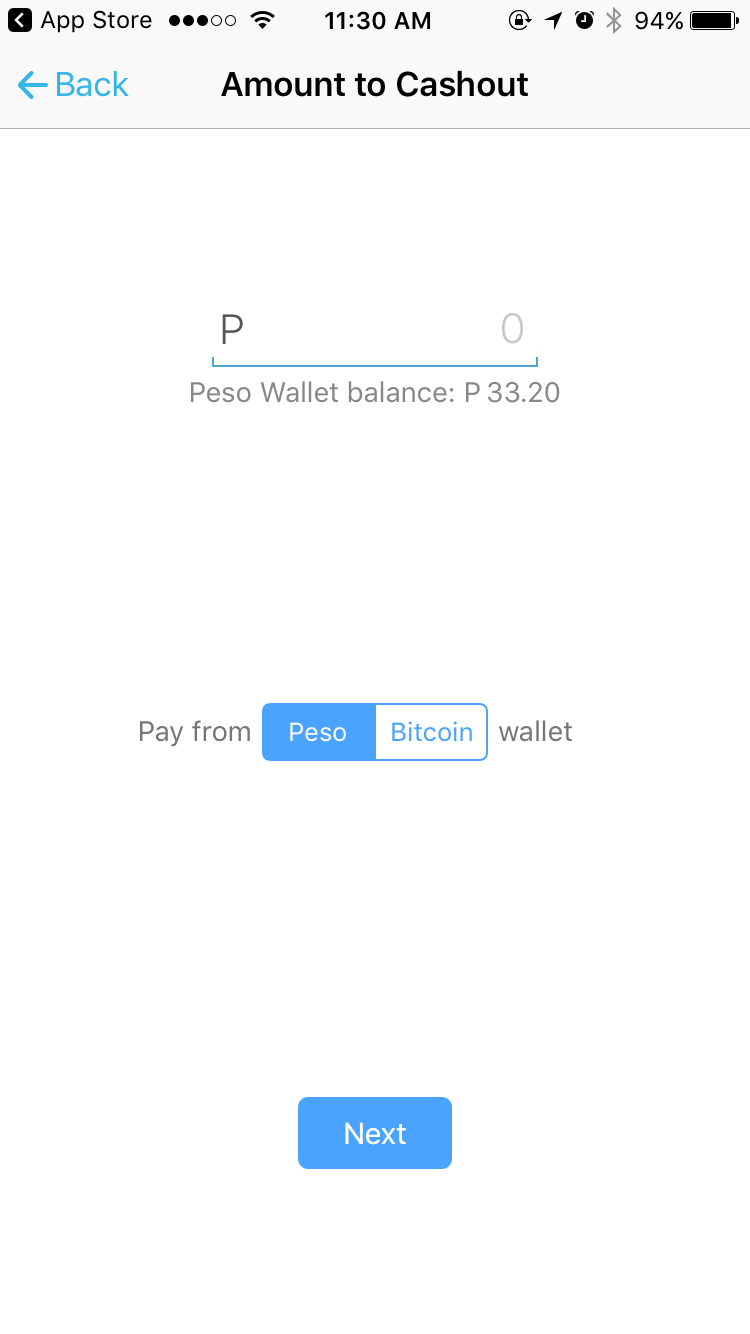 Next, you'll be prompted to type in a receiver's (yours) information such as name, phone number, and email.
Make sure to have an access to a Filipino number!
I used a SIM card from Globe network which you can get in almost every store for 40 pesos (or free at main airports).
#7 After filling out the form you'll be taken to a summary page.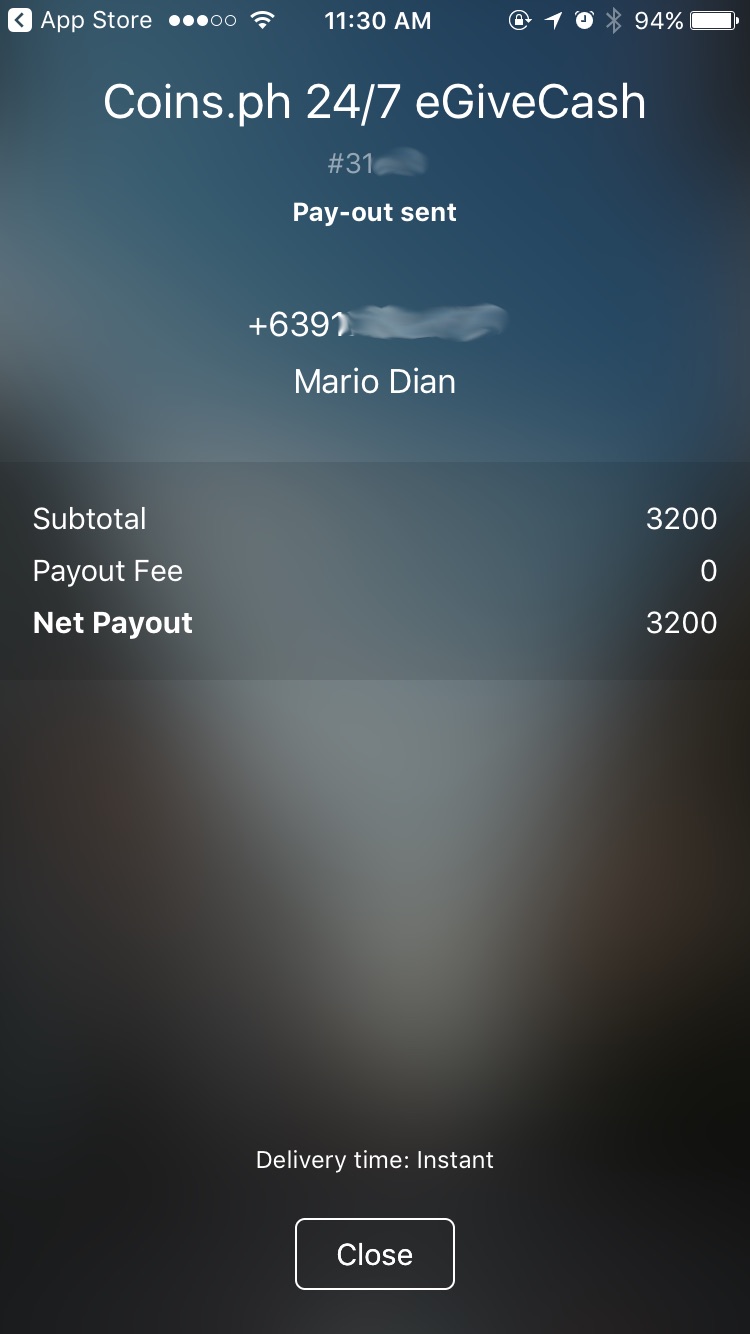 You will also receive an SMS with a 16-digit number and an email with a 4-digit passcode.
Have these 2 numbers ready.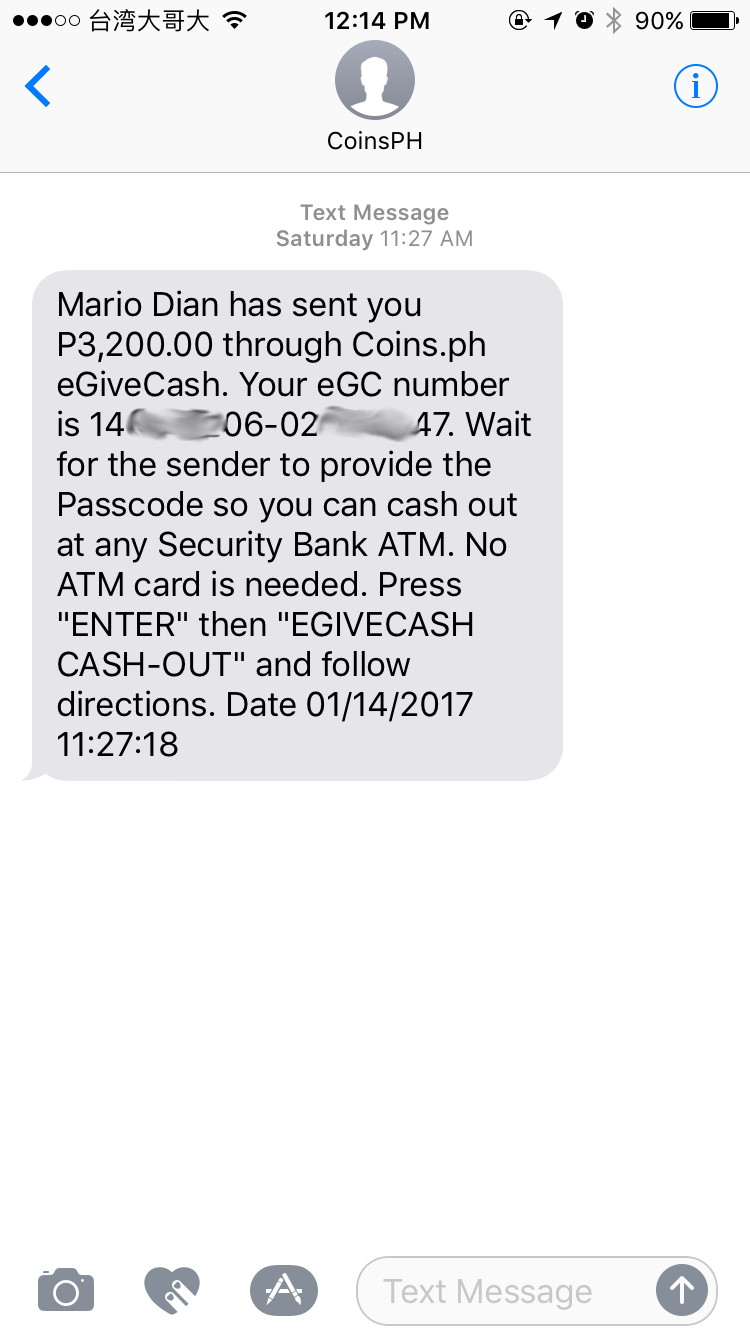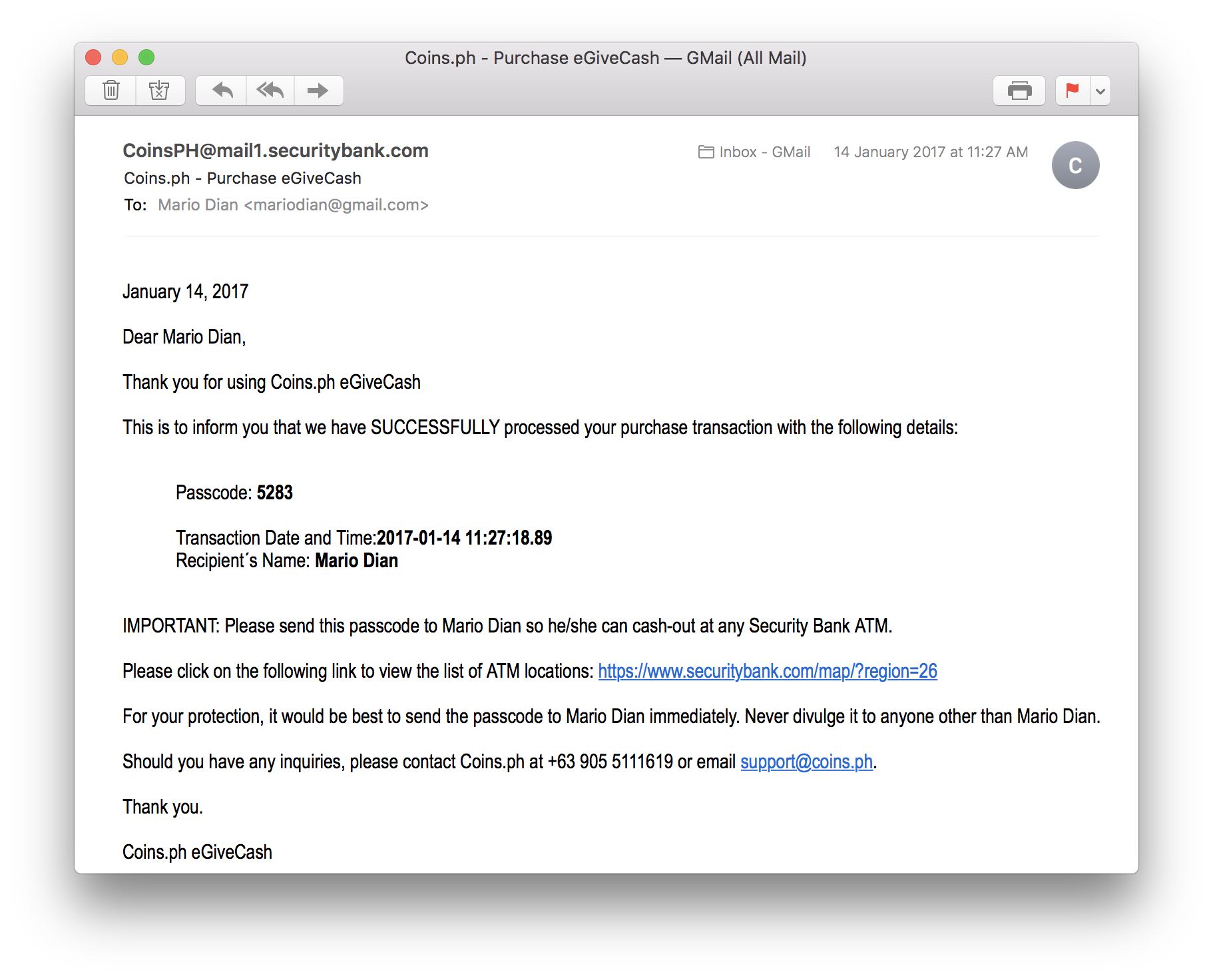 Withdraw Filipino Pesos
Currently, only Security Bank lets you withdraw cash from an ATM for free.
The process is very easy and no ATM card is needed. All you need is the mentioned 16-digit eGiveCash number and 4-digit passcode.
I'm sorry, I have no photos of the process because it was sunny and I couldn't see shit on the phone.
The process is however very easy:
#1 Find the nearest Security Bank ATM in your area.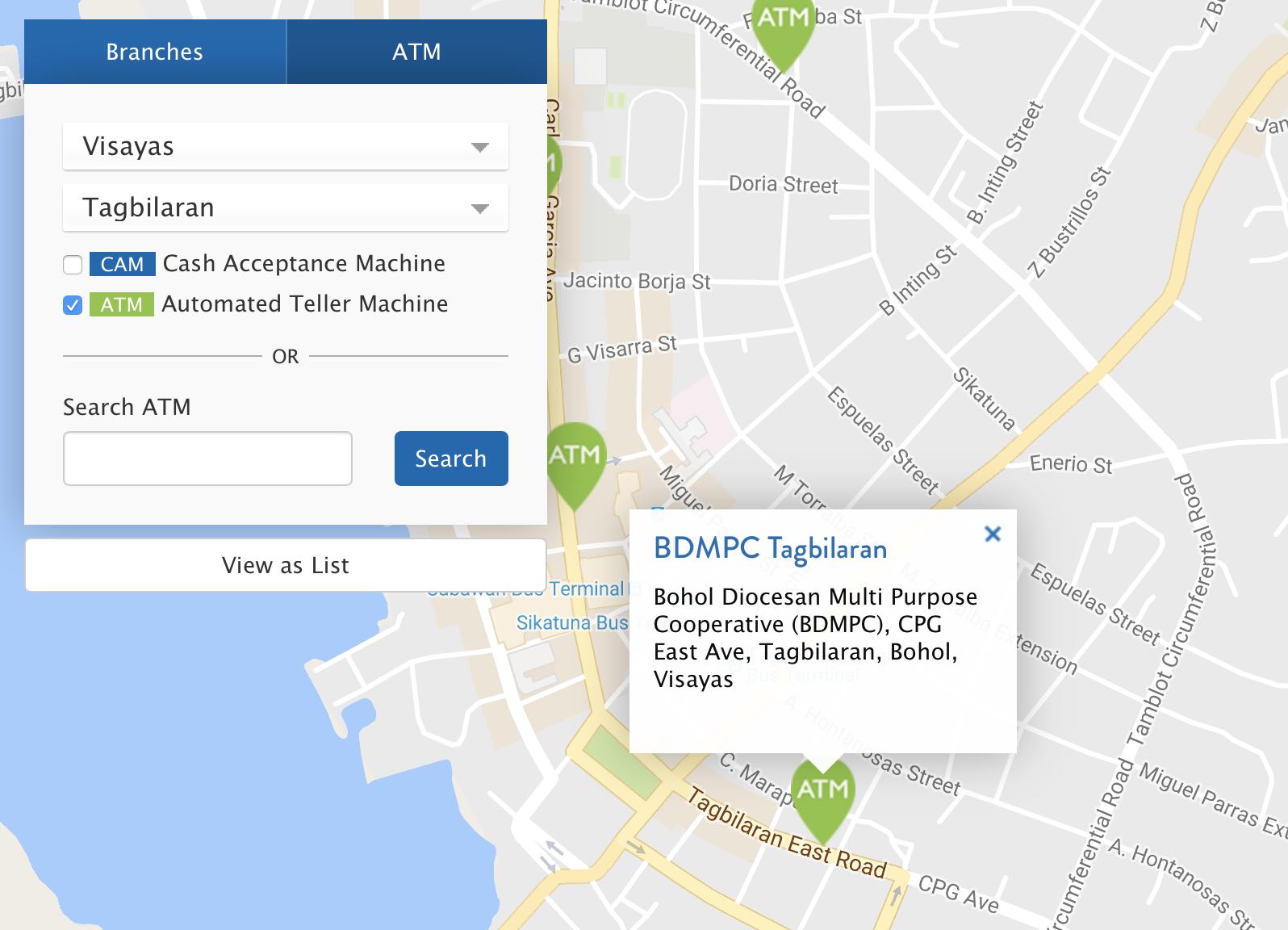 #2 Press Enter to activate the ATM menu and click EGIVECASH CASH-OUT.
#3 Type in the 16-digit eGC number followed by the 4-digit passcode.
#4 Confirm the transaction and walk away with your pesos.
---
I was very pleasantly surprised with the service.
Coins.ph mobile app is very easy to use and the money transfer was instant and without any fees as advertised.
There is, of course, a "hidden cost" in the form of a slightly higher exchange rate.
The real cost for withdrawing 3200 pesos via Security Bank ATM was around 90 pesos, which I think is fair.
If you travel to the Philippines and don't want to get ripped off by banks or local exchange services, Coins.php offers you a convenient and cheap way to cash out your bitcoins.
Found this valuable?
Please consider supporting us. Thank you!
Support us